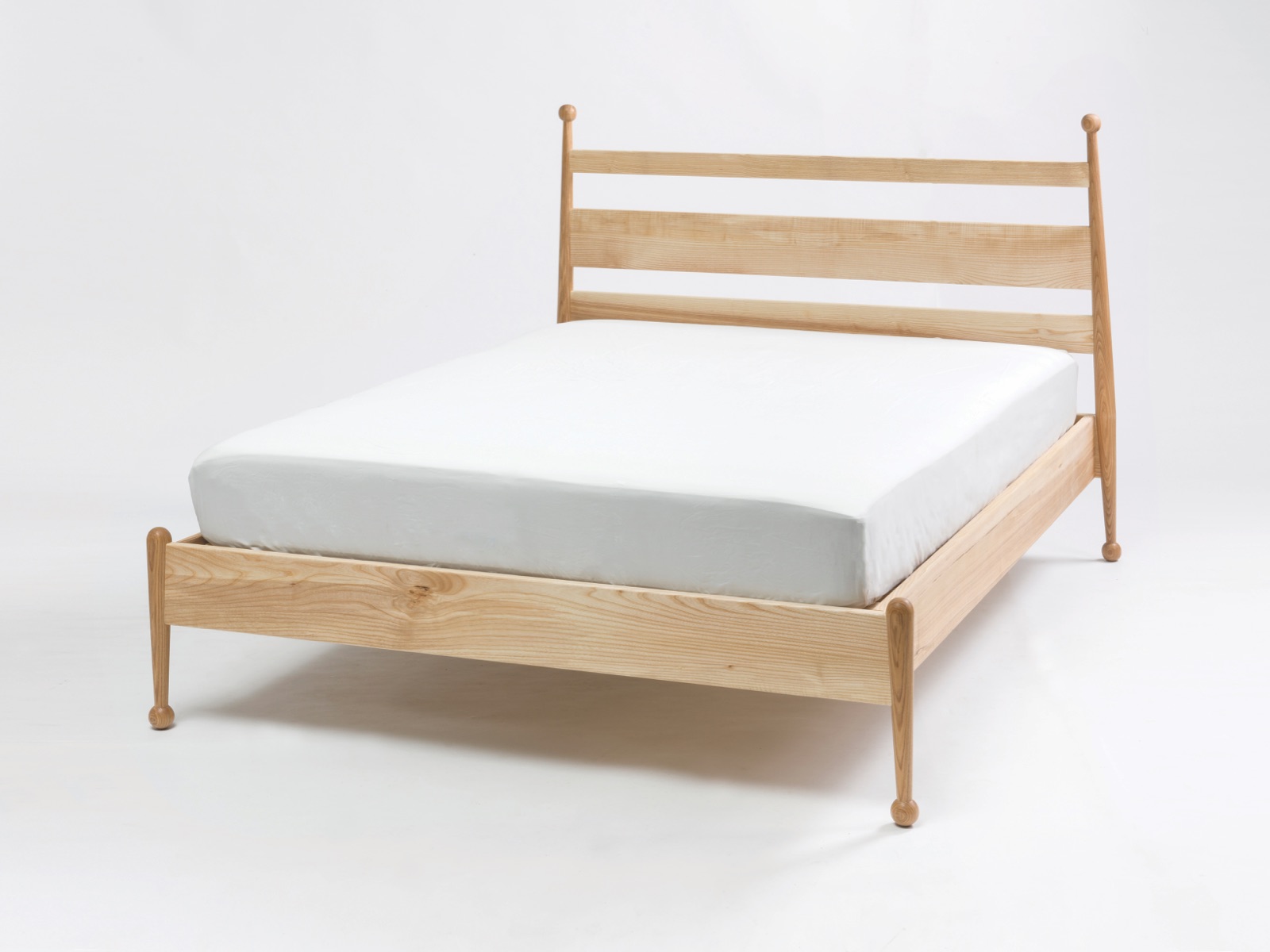 Once a common detail of British classical furniture, John has re-imagined the ball foot for the 21st century. As a practical and uplifting decorative motif, the ball was recognized by mid century designers Charles Eames, George Nelson and Earnest Race as an eye catching component whether in hall stands, clock surrounds, chairs or tables. It is acknowledged here in the Orb range with integral spheres crowning the lathe-turned solid ash legs in a single piece.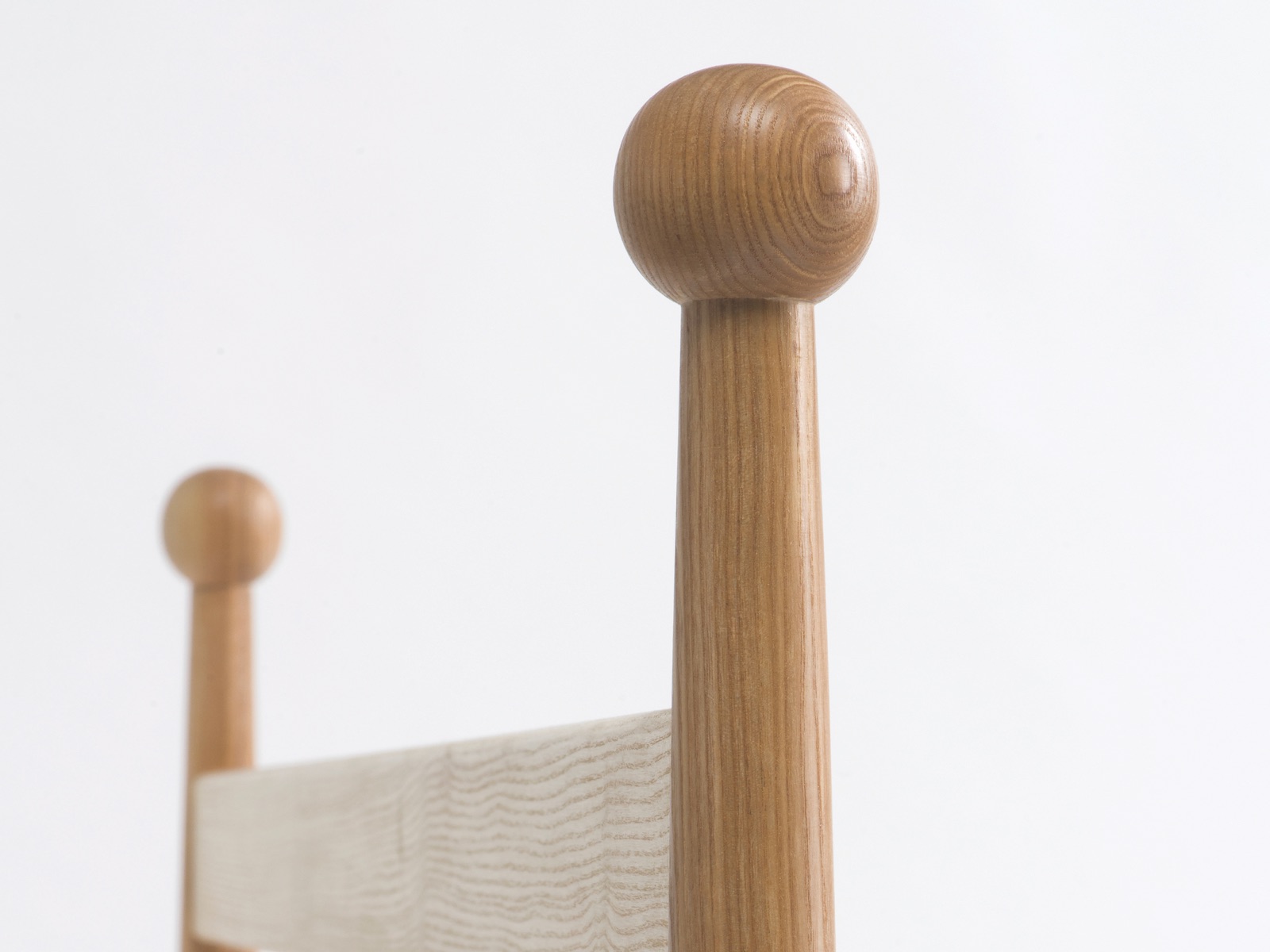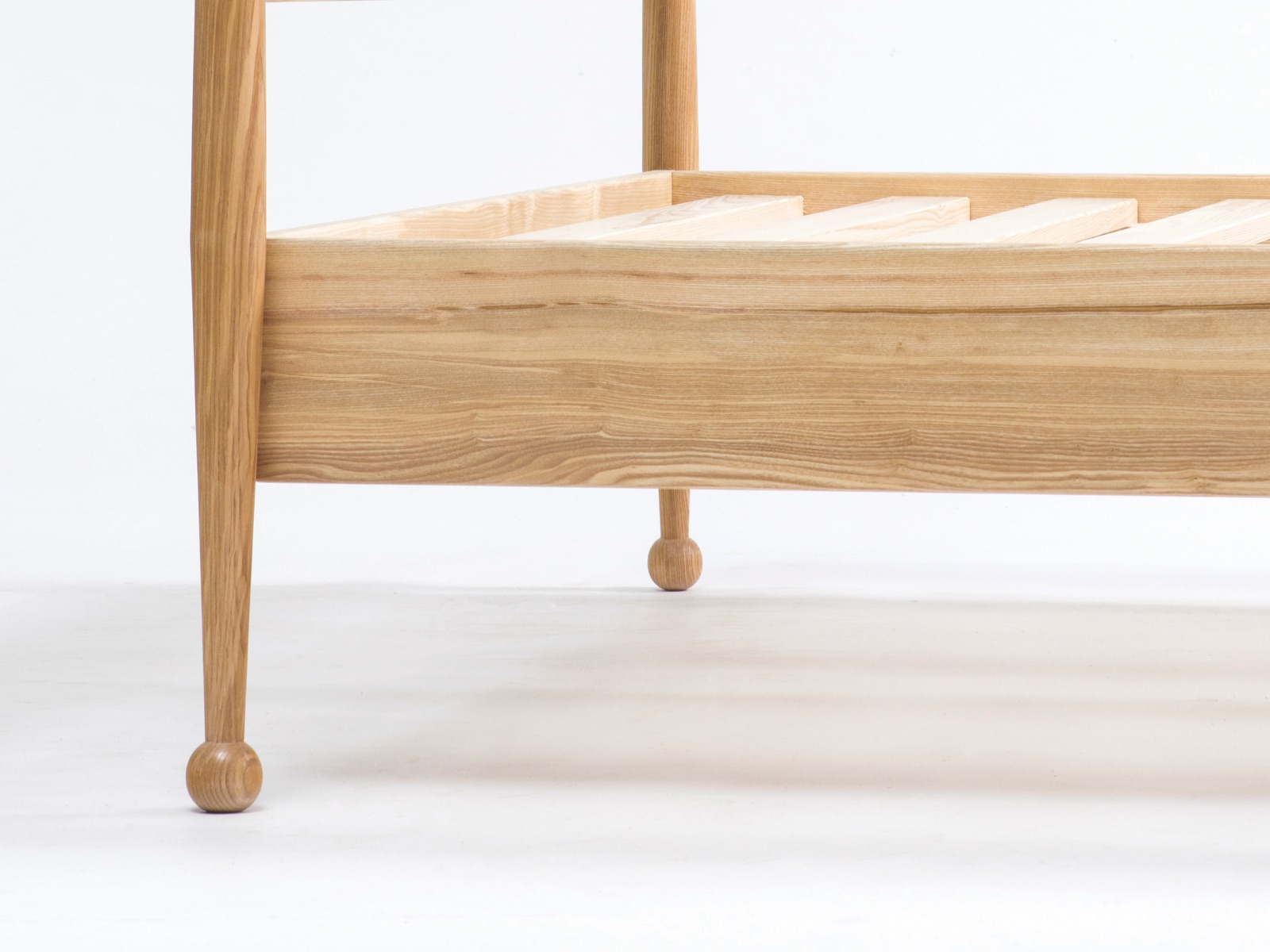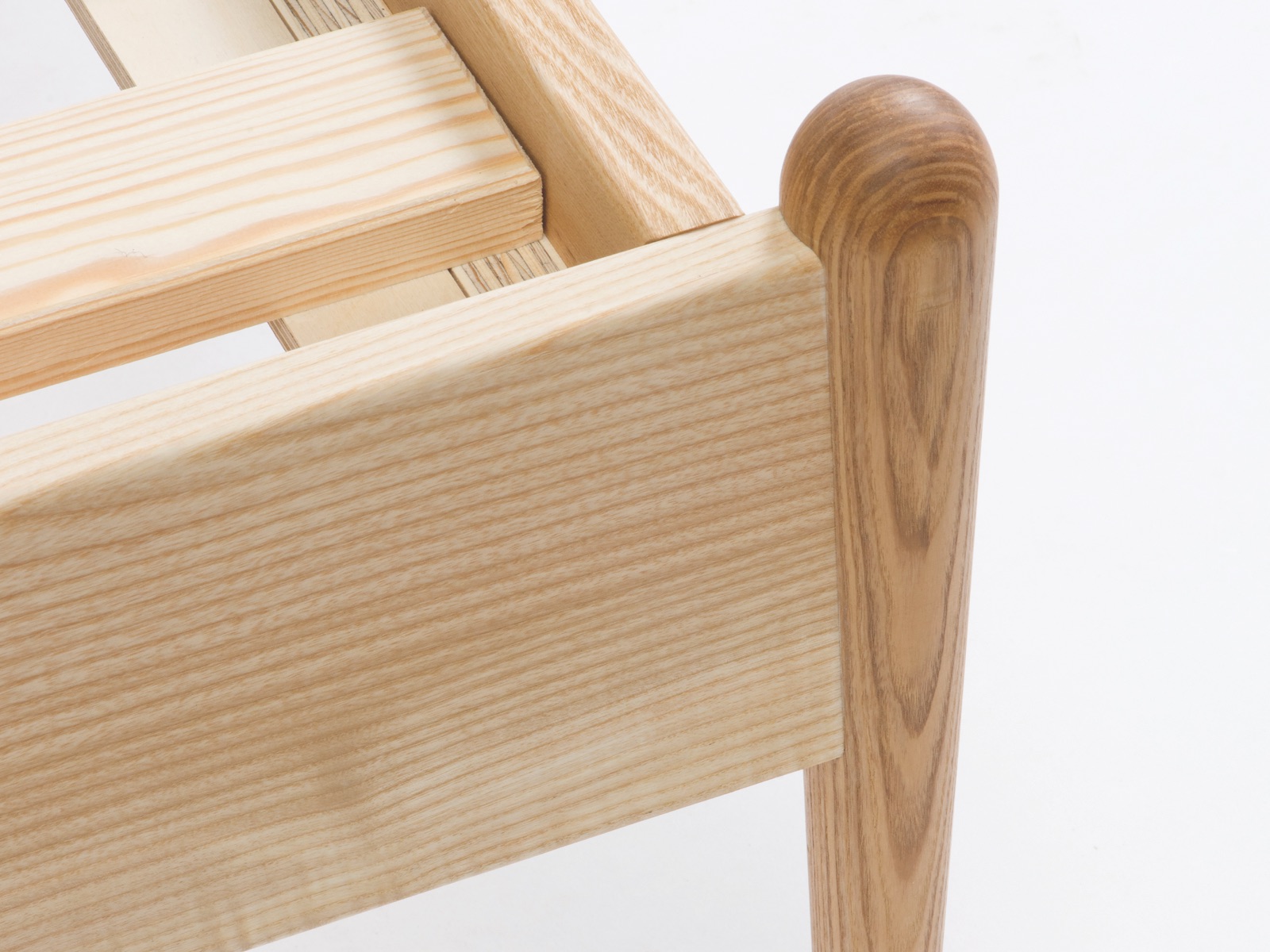 Bedstead
L 1973 W 1523 H 1120 mm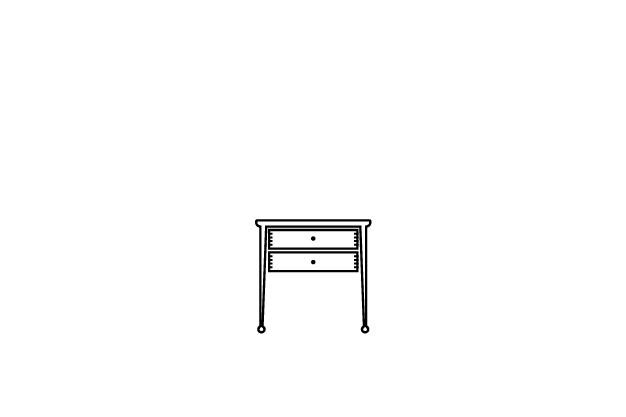 Bedside table
L 485 W 410 H 495 mm
The bedside cabinets use minimal components to express the entire drawer box within its aesthetic.
This range is a delightful celebration of woodturning with cabinetry– what goes around comes around.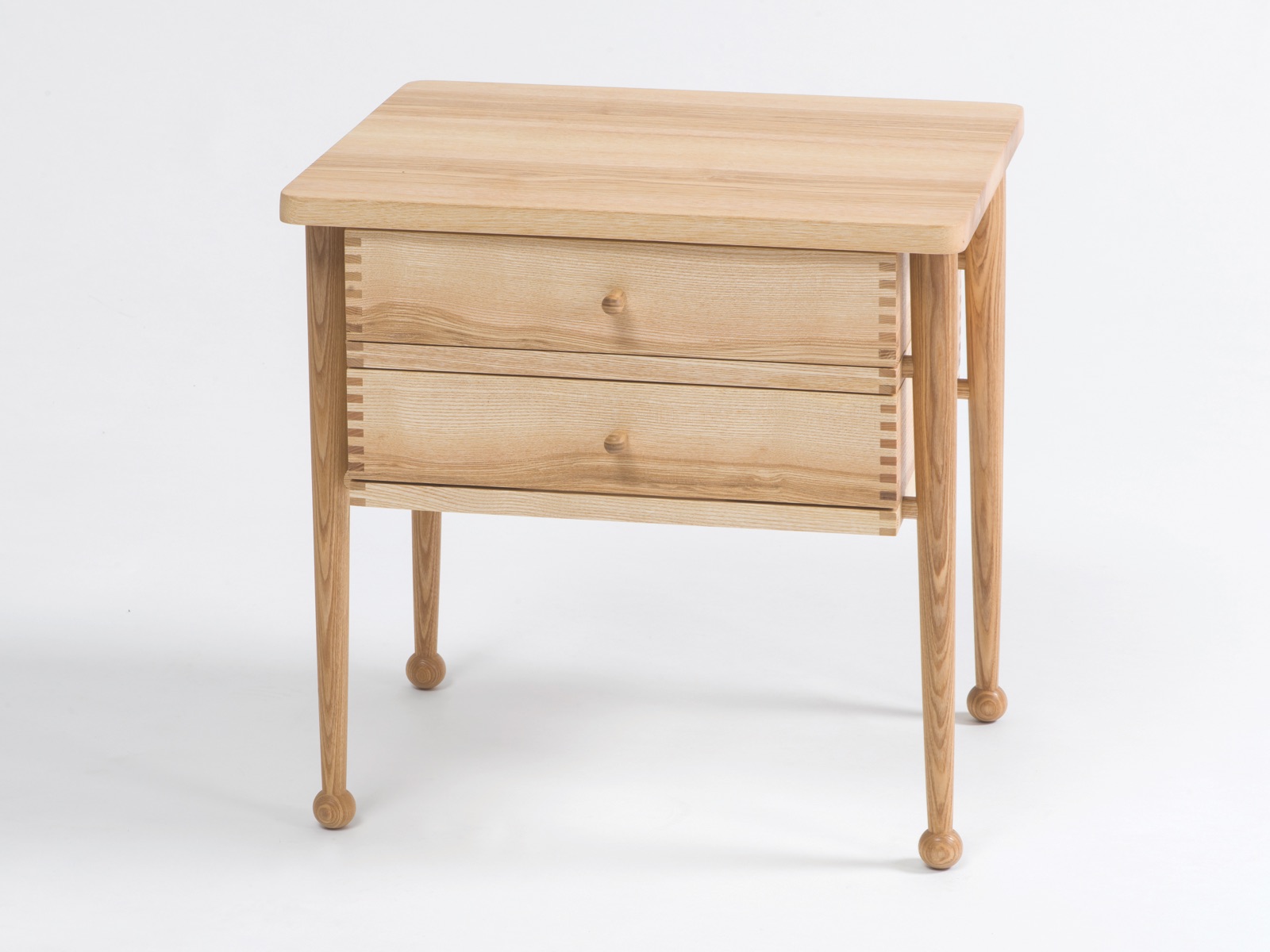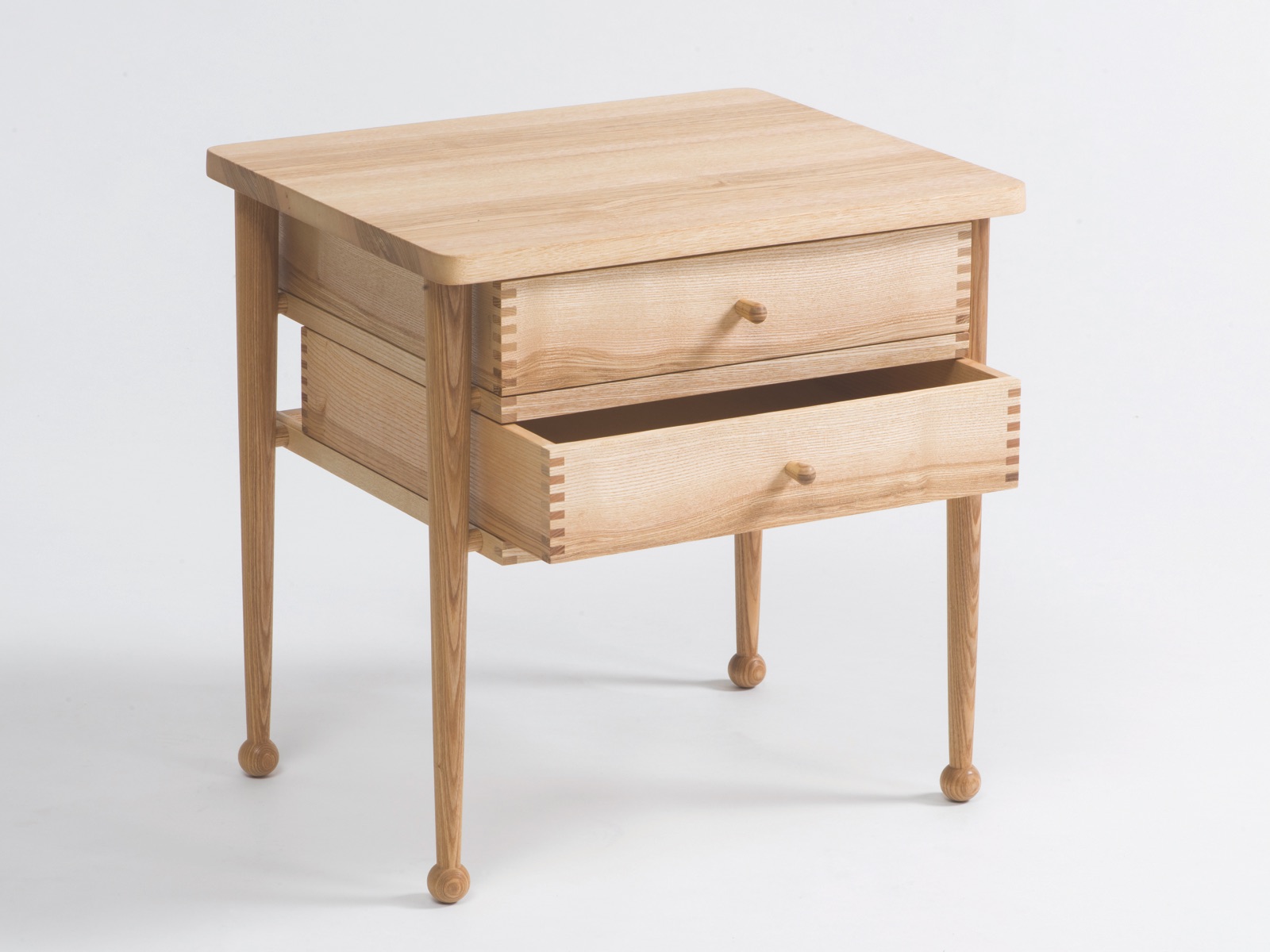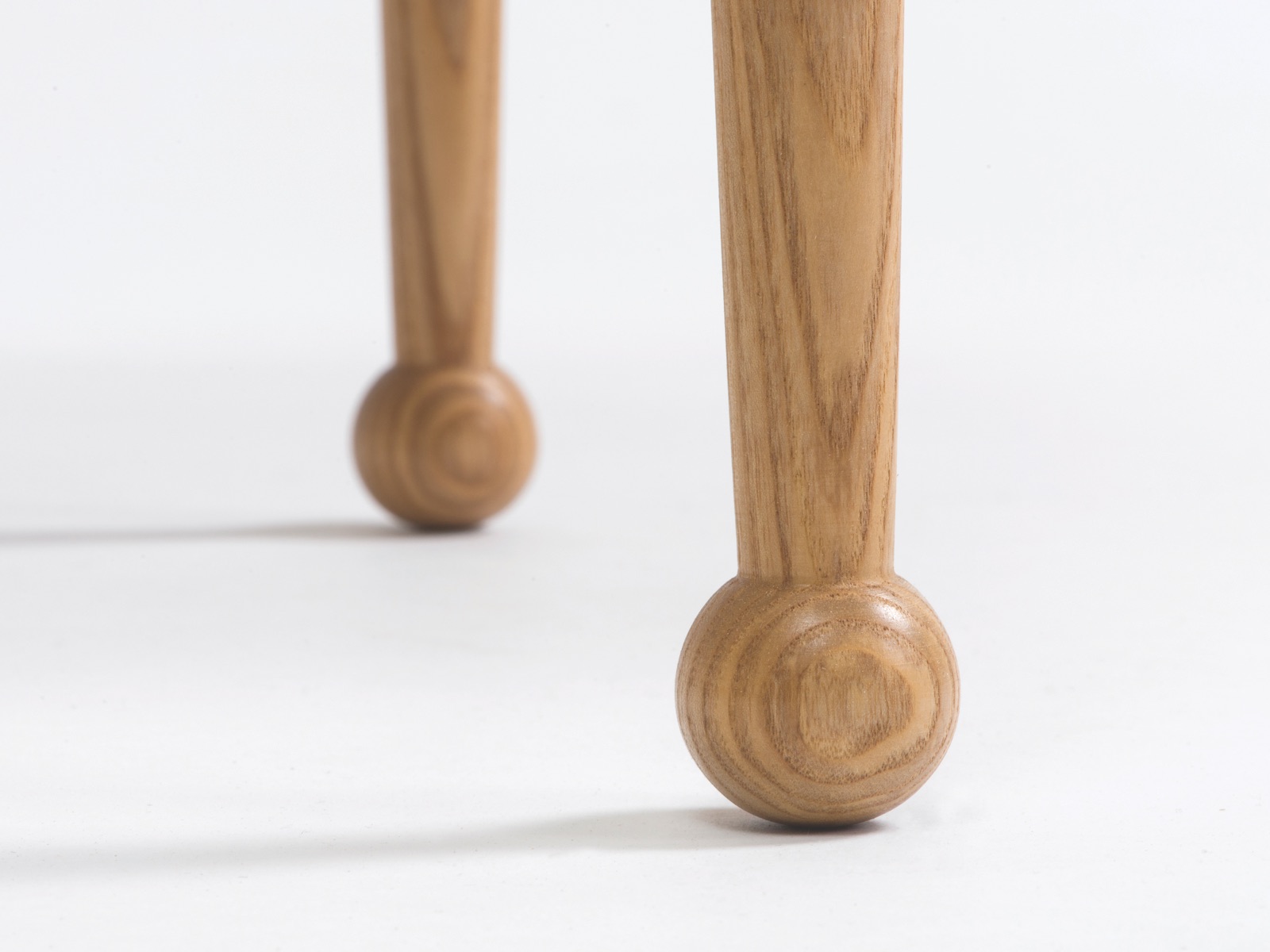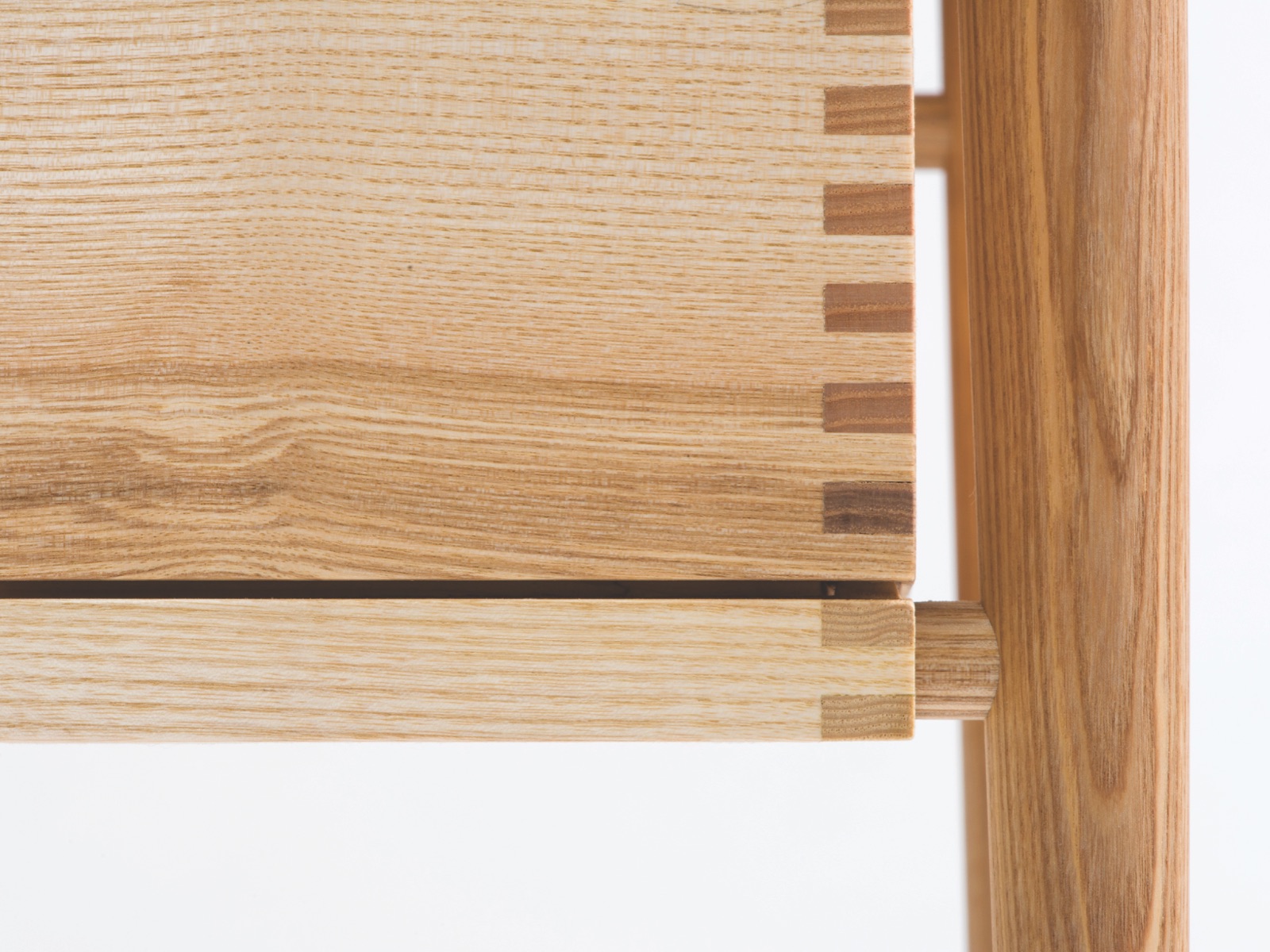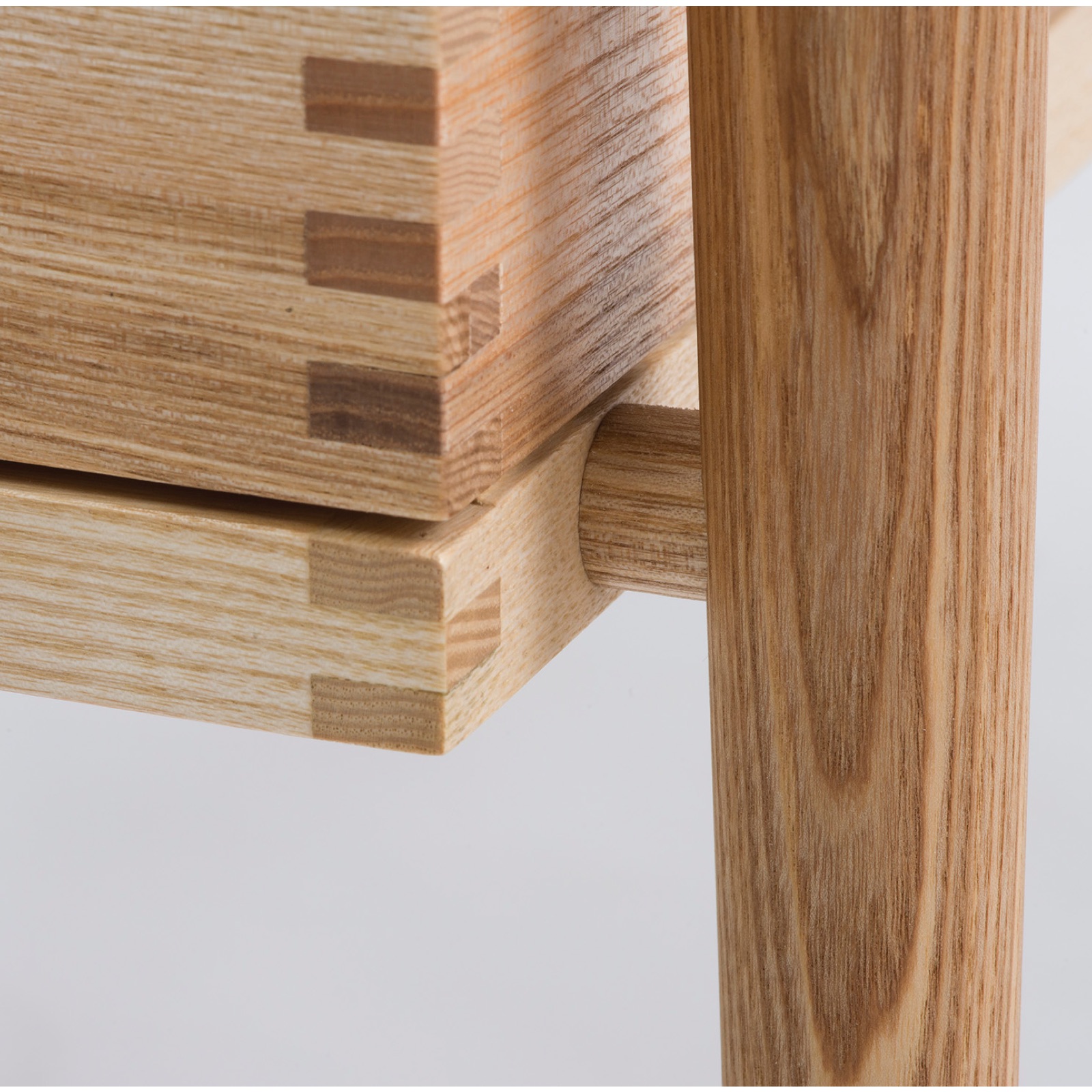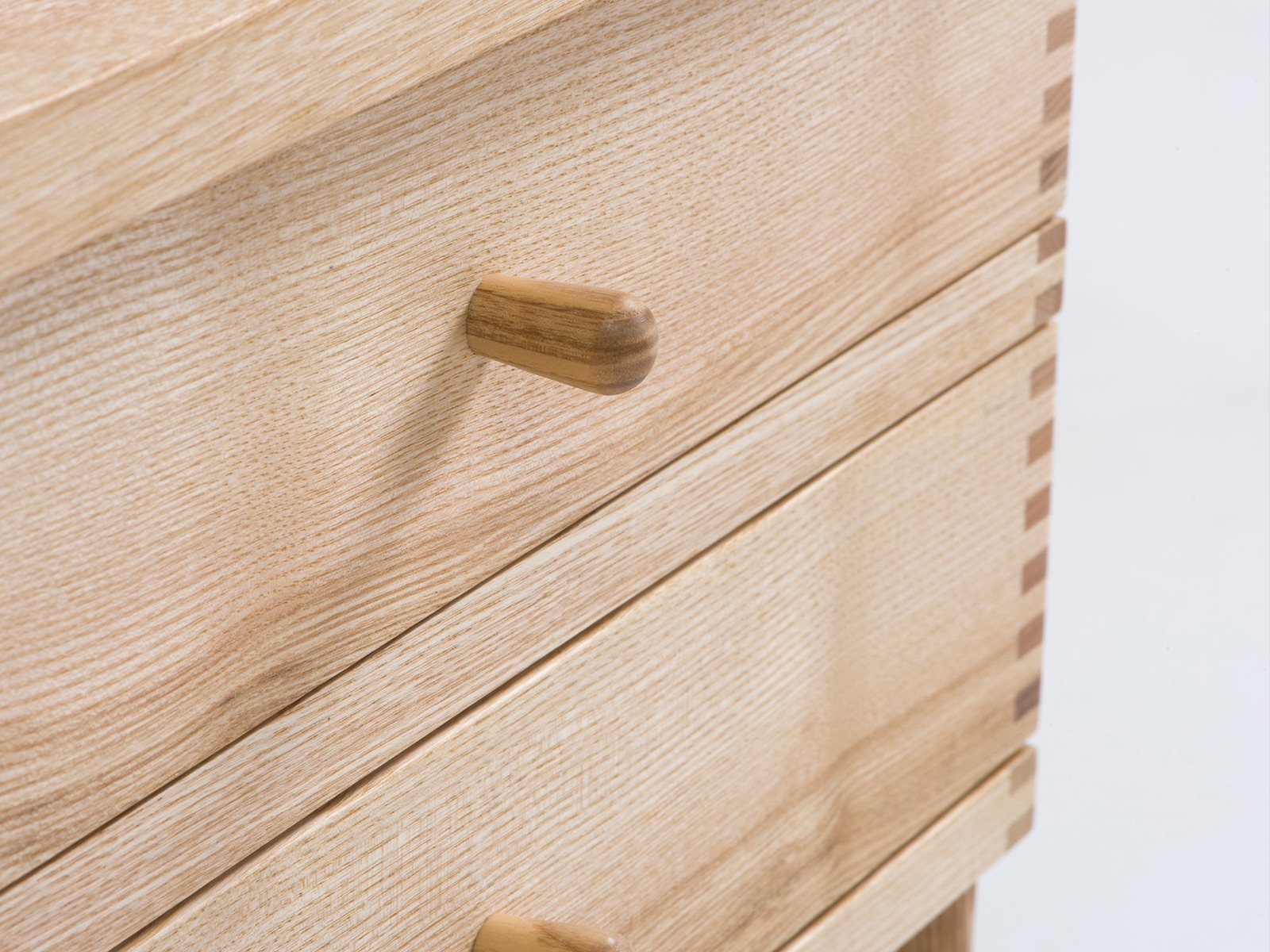 John Weaver
John has been making and designing a wide range of custom–made furniture, since 1984. He is equally at home working with architects to realise reception area furniture and architectural joinery within the commercial sector, such as The Henry Moore Foundation and Sotheby's, or with private clients to create kitchen and bedroom furniture.
His background is workshop based and through his interest in The Arts and Craft movement and Mid Century Modern he has developed various ranges with clean, pared-down design, some now produced by the Futon Company. Recognising his skill as a designer Marque asked him to develop his Duhrer range of furniture which is now supplied, through Marque to the John Lewis Partnership.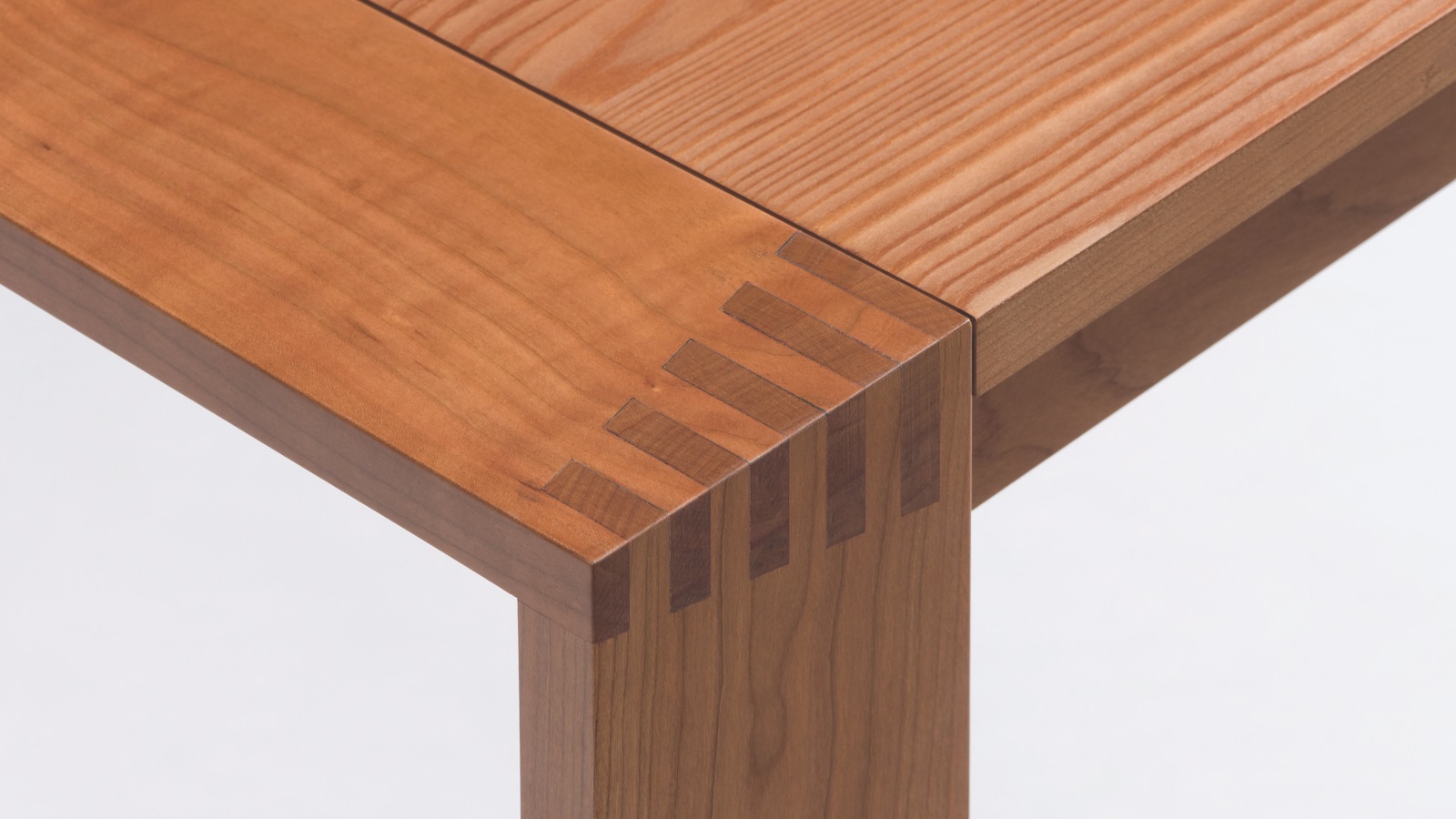 Design: Ben Fowler
Drawing its character from a combed chamfer detail, this collection uses an extremely strong and expressive chamfered comb joint. Made using angled cutters to produce an elegant slim tapered leg detail at each corner.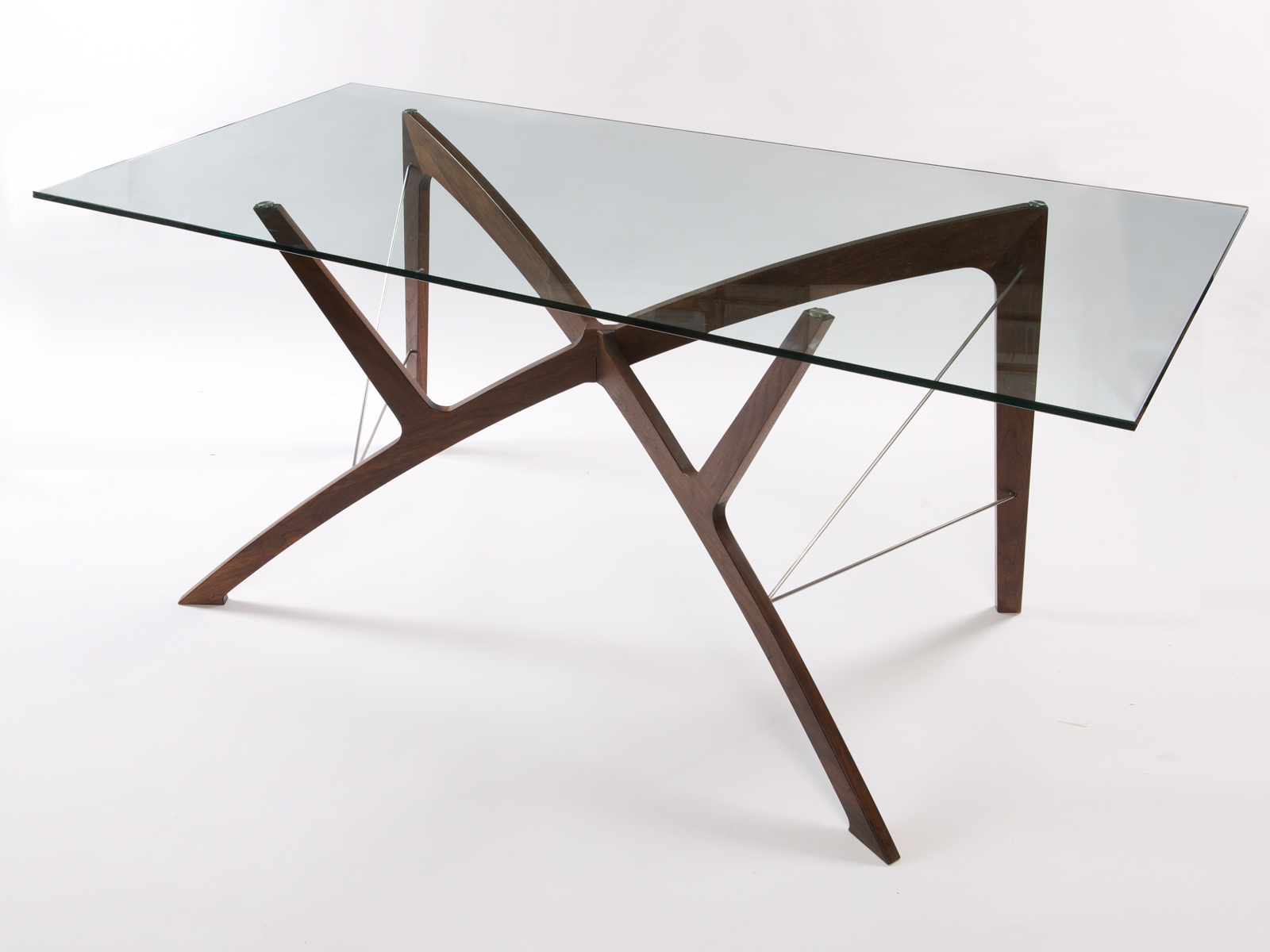 LEAP
Design: Ben Fowler
The top is Glass and the structure depends upon the frame and glass locking together with gravity. The table is dynamic and light and inspires one to leap at the task in hand.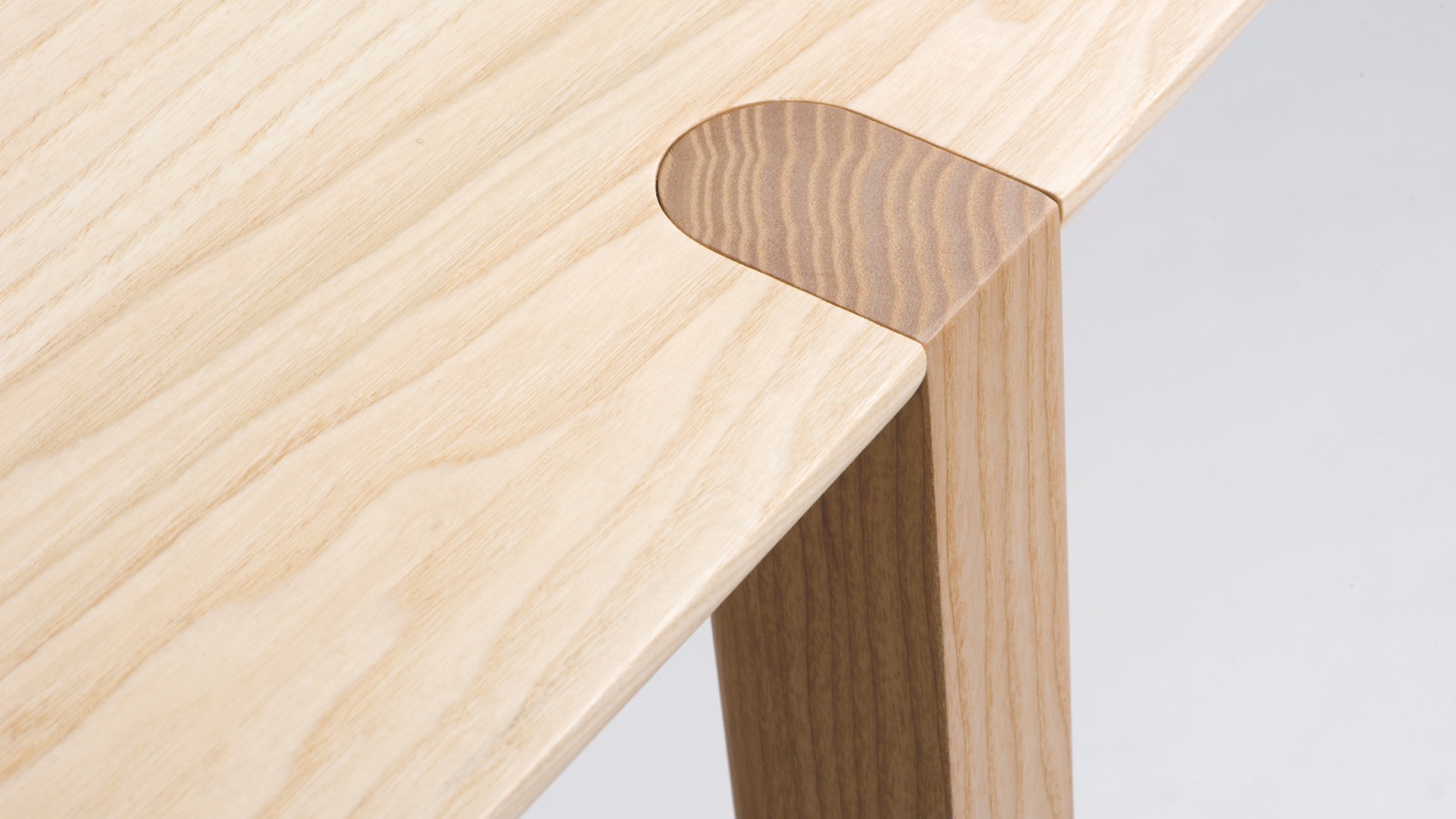 Design: Simon Pengelly
Lean as its name suggests, riffs on the idea of a raked leg. Simon has taken this classic idea, to its natural conclusion by making a series of products which are entirely defined by the angle of the leg. The end grain runs throughout the tops, tying everything together beautifully.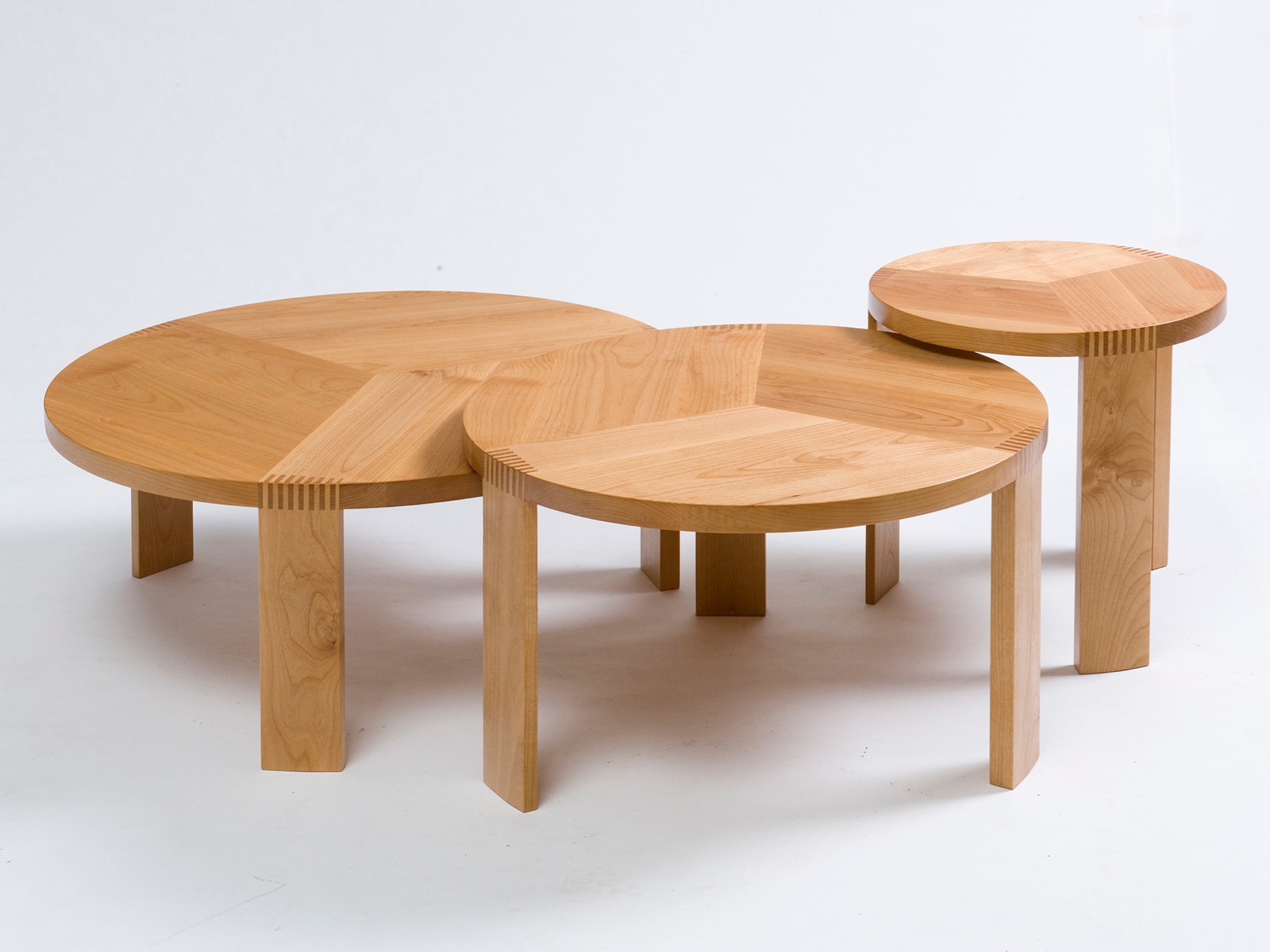 Design: Ben Fowler
A three legged table taking its name from the famous Isle of Man triskelion. The three nesting sections emphasise the different wood grains and colours as they sweep round the tops of the tables supported by legs, curved to match the top.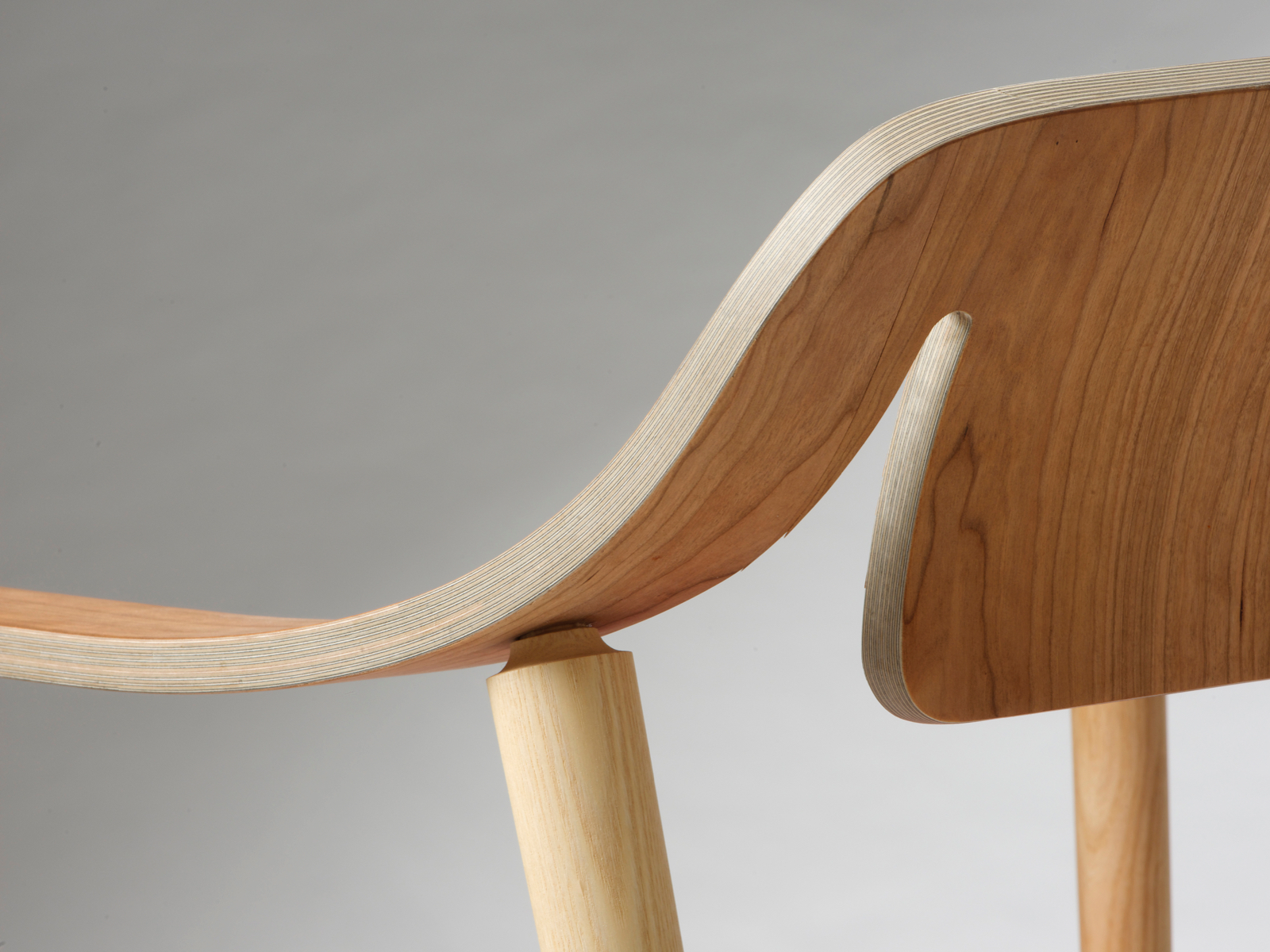 Design: Ben Fowler
Springing from a very simple idea that the backrest and arm could be molded from one piece and carry the structure for the four chair legs. This simplified and boiled down design is both expressive of its structure and inviting to sit in.
Designers
All our designers have cabinet making backgrounds